More than the cheese of the future – Formo wants to create sustainability with biotech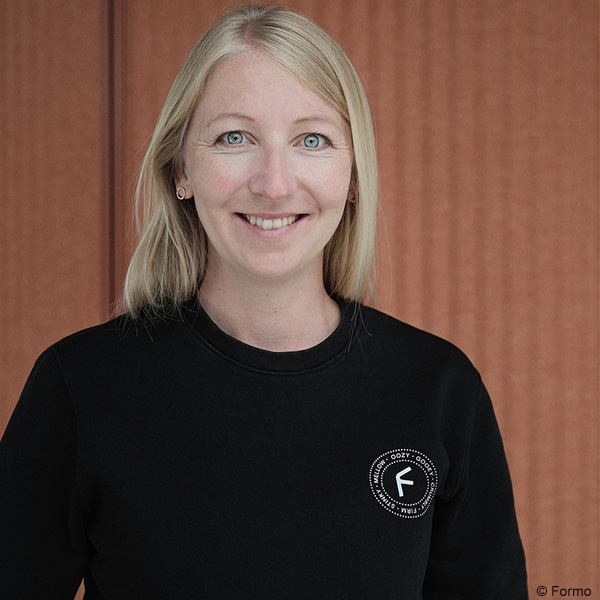 In a Series A financing round in the summer of 2021, Formo was able to collect around EUR 50 million from investors. What has changed in the company since then?
A lot! Since January, we have grown from 30 people to a team of 70 and have opened two new locations: Our "Culture Campus" in Frankfurt is Formo's Biotech R&D Hub. Here we work on the development and scaling of our animal-free proteins. In order to speed up the processes further, we have also been working with BRAIN Biotech as a partner since February of this year. The "Food Forum" in Berlin is the home of our food scientists, product developers and business executives. Not only is our cheese developed here, but above all the discourse on the future of the food industry is stimulated. Next year, we want to launch our first products on the market.
What is the current composition of the Formo team and do you need more employees?

We are now a team of over 70 talents from biotechnologists to life scientists, product developers and business executives. Our team is composed in a ratio of about 70:30 percent (academic employees to business executives). We are proud to represent an international team of 30+ nationalities, composed 50:50 of women and men! Those interested can apply for our vacancies at any time.
What drives you and how do you imagine the future of the food system?


Everything we do at Formo counts towards our vision of "a better planet through sustainable food". The food industry alone is responsible for approximately 26 per cent of global greenhouse gas emissions and therefore represents for us the greatest lever for positive change. Our specific goal is to serve 10 per cent of the European cheese market with our products by 2030 in order to contribute proactively to the achievement of climate targets. In the long term, we want to lead the paradigm shift so that we can produce food independent of factory farming, without sacrificing taste.
Some time ago you celebrated your opening event with inspirational speakers. Do you have any other events planned at your Berlin location? If so, where can information about it be obtained?

The "Future of Food Forum" in May was a complete success, and planning for the next edition has already begun. We would like to use our unique Berlin location to bring together the start-up, food and climate activist community and will therefore continue to organize events together with a wide range of partners in our Food Forum. Information about this will then be available on our social media channels (LinkedIn, Instagram and Twitter) and on our website!


What do you see as the biggest hurdle for a biotech start-up like Formo that is working in the food sector?

In order to scale our processes, we need, among other things, a more proactive approach to government funding at the Federal and EU levels. Currently, the possibilities for State subsidies are too few and too half-hearted to establish Germany as a new hub for the "Future of Food". As such, we risk falling behind the US and APAC and not being at the forefront of shaping the path this technology is taking.
Related links: