Portrait: TIB Molbiol - Test kits from Berlin detect coronaviruses around the world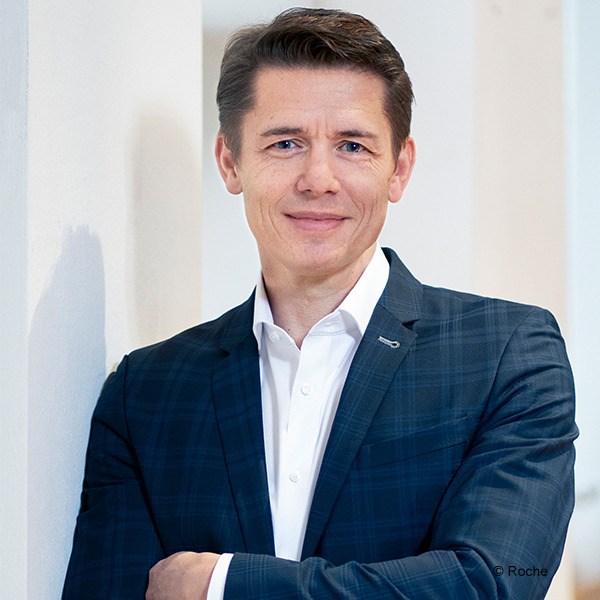 Omicron had not even made it into the global media when the researchers at TIB Molbiol already had a solution ready for detecting the virus variant: An additional test option to detect mutations in PCR tests. It is not the first time that the researchers at the small Berlin company have been at the forefront of detecting the virus that has been keeping the world at bay for the past two years: At the beginning of 2020, this company from Berlin was the first in the world to develop PCR tests that could detect the corona virus. Over 60 million corona tests have now been delivered worldwide.
Early reaction to developments
"This inventive spirit, the unconventional thinking and the enormous willingness to be flexible is the great strength of the entire team," says Dr. Marcus Droege, Managing director of TIB Molbiol. "The researchers record the developments very early on, obtain the genome sequences and get started." Droege, who is a Doctor of molecular genetics, has only been Managing director of the Berlin specialist for molecular diagnostics for a few weeks. He previously worked in the diagnostics division of the Roche Group. Roche has been a partner of TIB Molbiol for over 20 years and bought the company in December 2021. Droege took over the position of Managing director from company founder Olfert Landt at the beginning of the year.
In business since 1990
The biochemist Landt founded the company as a spin-off of the Free University in Berlin in 1990 together with an acquaintance. After the departure of his associate, he continued to run the company on his own. In addition to the 40,000 square metre facility in Berlin, TIB Molbiol has offices and production facilities in the USA, Italy, Spain, Colombia and Australia. There, around 50 employees develop, produce and sell diagnostic and research reagents. The Berlin company also produces kits for identifying various pathogens, including the viruses responsible for avian influenza and swine flu. Tests for this were also sent all over the world from Berlin-Tempelhof. And then came Corona.
Delivery all over the world
Since then, there has been a state of emergency at TIB Molbiol, the 80-hour week has become a regular occurrence and to this day there are uninterrupted requests for test kits from all over the world. Company founder Landt also became a scientific voice of the pandemic by developing the world's first PCR tests. With the takeover by Roche, Landt has now relinquished his position as Managing director. "Fortunately, he will stay with us as an advisor for a while. This way we will ensure a very good transition," says Droege. The takeover will not change anything for employees or customers. "TIB Molbiol will remain an independent Roche subsidiary," assures Droege. "Together we bring together excellence in research and technology to support the fight against emerging infectious diseases. Combining the advantages of TIB Molbiol's flexible, fast and independent working methods with Roche's global reach will significantly advance our efforts to expand access to high-quality diagnostic tests."
Related links
Company website: https://www.tib-molbiol.de/
Takeover by Roche: https://www.roche.com/de/media/releases/med-cor-2021-12-01.htm